RIXARCH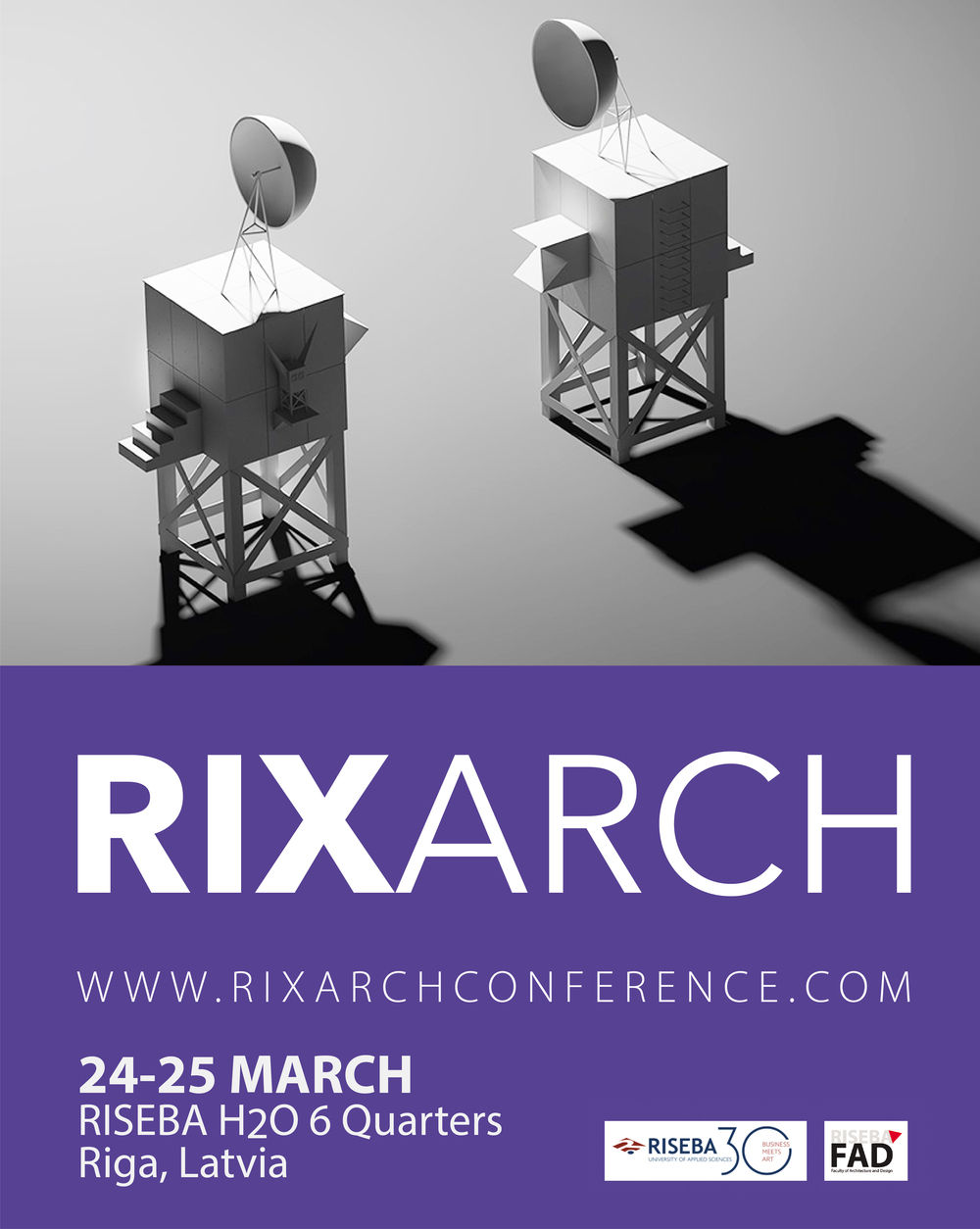 RISEBA University Faculty of Architecture is pleased to announce the RIXARCH 2023 / I. International Architectural Design Conference, which be held RISEBA University Faculty of Architecture at H2O 6 Quarters on March 24-25, 2023.
The conference aims to bring together distinguished and emerging local scholars and host an international forum to facilitate discussions on current issues in architecture. The conference will cover various topics in architecture with a contemporary edge and from a multidisciplinary perspective. It will have a special focus in its first year: The legacy of John Hejduk and the fundamental questions of form, the subject/object dichotomy, poetic aspects and effects, and the "imagined thing" in architecture.
​
The speed of change has never been faster in human history, and design has never been more integral to our lives. Architectural design not only shapes our daily lives and responds to our needs anymore, but it also plays a vital role in economic welfare, psychological well-being, and ecological balance. Recently, architecture has been linked to a new marketing and image-building agenda. It is discovering neuroscience, Artificial Intelligence, robotic constructions, biomimetics, and Virtual Reality. Ecology has become an essential parameter of all design decisions. The psychological effects of spaces have grown into a decisive element. The history of architecture has been reconsidered from critical points of view. Theory and creativity have become more prominent for designers. The contemporary world offers new opportunities and challenges for architecture while new frontiers in architecture are awaiting discovery. RIXARCH Conference invites scholars and architects to rethink our understanding of design in an interdisciplinary and refreshing way.
​
We invite you to join us at the event and would like to emphasize that proposals from different parts of the world are welcomed. All submitted abstracts will be selected according to double-blind peer reviews, and accepted submissions will be published in extended abstract form in the conference proceedings book with an ISBN given to you on the conference day. You can submit your full papers for post-conference publication in a special section of RISEBA University's ADAMarts journal's 2023 issue.
CONFERENCE WEBSITE: www.rixarchconference.com
KEYNOTE SPEAKERS
RUDOLFS DAINIS ŠMITS - Fakultātes dekāns, maģistra programmas direktors
JANE ANDERSON - Professor Jane Anderson, RIBA, ARB, PFHEA, NTFS, Programme Lead for Undergraduate Architecture School of Architecture, Oxford Brookes University.
WILLIAM O'BRIEN JR. - Principal of WOJR, Associate Professor in the MIT Department of Architecture and one of the founding members of Collective–LOK.
HEIKE HANADA - Prof. Heike Hanada, Chair, Building Typologies, Faculty of Architecture and Engineering, TU Dortmund