Rīgas Peldošais Tilts VOL.1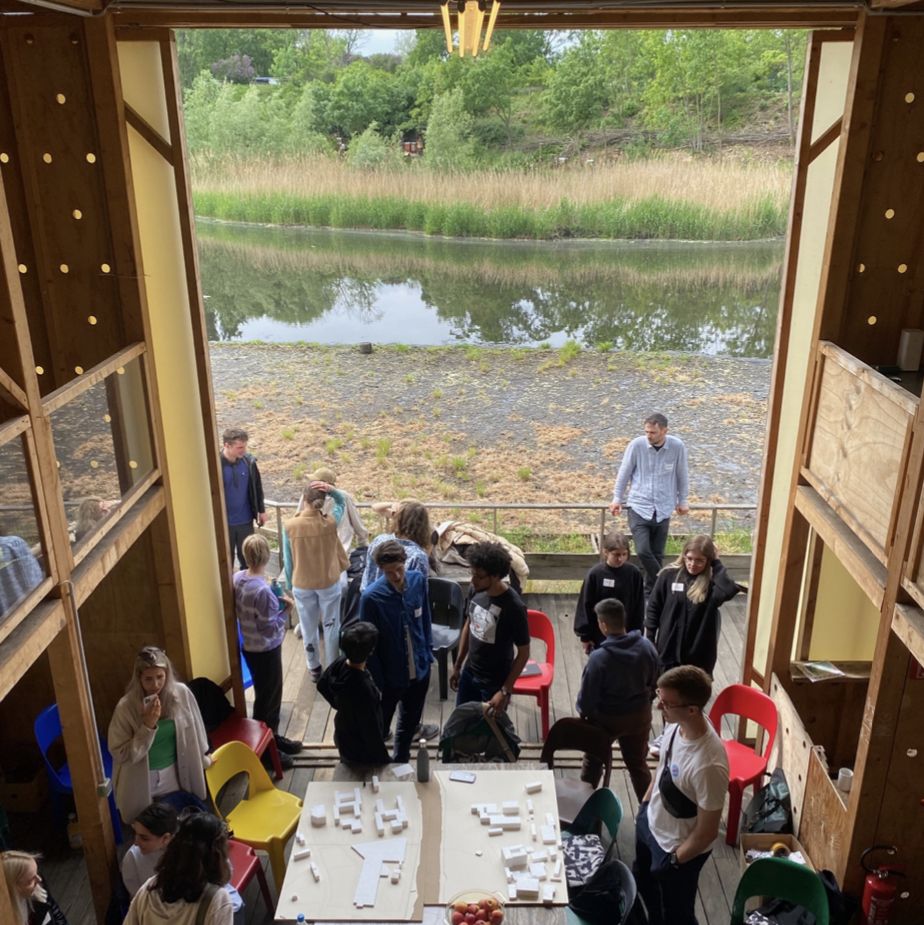 Rīgas Peldošais Tilts
"I did not know that there was a gulf of Riga / Riga was always hard to place /- a place to build a new town. " John Hejduk.
The DesignBuild Workshop 'Riga Floating Bridge' (Part1) with 30 students from RISEBA University Riga, RTU Riga and Hochschule Wismar was held at Floating University Berlin, Germany, from 17-20th May.
RISEBA Faculty of Architecture and Design and RTU Faculty of Architecture are situated on either side of the canal Zunda in Riga with no physical connection in place. The aim of this self-build project is to create a link between the two universities with architecture students from Latvia and Germany. The task of the Part1/Design Workshop at Floating University was to come up with ideas and design proposals for this new connection and place of meeting. Part 2/The implementation workshop will take place in Summer'22 with students in Riga.
The new 'Floating Bridge' is aimed at strengthening the cooperation between the two faculties of architecture, not only through cultural events, but to be initiated through this unique workshop and teaching format prepared for this project. This self-build project will raise awareness of climate change and the growing importance of floating architecture (aqua-tecture) , and will be a very valuable experience for students, learning from concept to implementation in real conditions using sustainable and recycled materials. The participating students from Latvia and Germany will image, draw and create this new connection, this new place, "to build a new town".
Funded by STO Foundation
Organizers/Lecturers: Susanne Brorson (Riseba Riga / Hochschule Wismar), Dainis Smits (Riseba Riga), Egons Berzins (RTU Riga), Maris Bardins (Riseba Riga), Mathias Klöpfel (TU Dortmund)
Winning student proposal: Nauris Lukjanovichs (Riseba Riga), Klaudia Ovadová (HS Wismar), Radovan Szabó (HS Wismar).
Instagram: riga__floating_campus_bridge studio_ad2__riga___afloat