Slice of Architecture / OKT 6, 2016: DIRK JAN POSTEL (NL)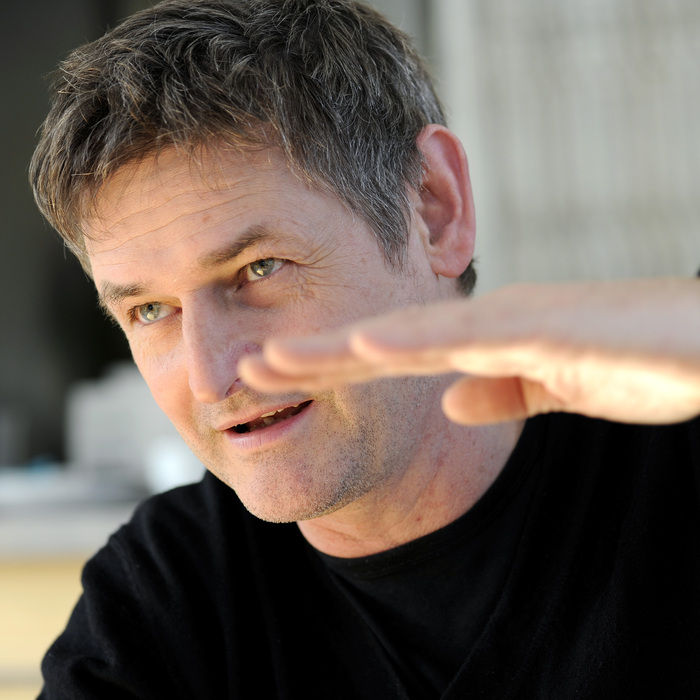 Dirk Jan Postel (1957) is an architect and partner of kraaijvanger . architects in Rotterdam. He studied architecture at the Technical University Delft and has designed and realised a multitude of projects in The Netherlands and abroad. Among his best known works are the Museum Voorlinden near The Hague (2016), the City Office of Utrecht (2014) and the Dutch Ambassador's Residence in Beijing (2007).

Dirk Jan Postel has been a jury member in several foreign competiitons and has taught and lectured on 4 continents. He is an active protagonist of electric driving and zero-energy techniques. He is a guest professor a.o. for the Technical University of Delft (Post academic course on Glass), Queens College Belfast, Bath University, Birmingham University, Tsjinghua University Peking, University of Qingdao, CVUT Praag, PUC Rio de Janeiro, Kuwait faculty of architecture etc.
Postel is known in two fields of architecture that are seemingly excluding eachother: sensitive urban interventions and the application of glass in an architecture of transparency. Examples of the latter are the Glass House Almelo (1997), the Temple de l'Amour II in Burgundy, France (2001) and the extension of the monumental Dordrechts Museum (2009). Contextual audacity is shown in the Town Hall of Den Bosch (2004), The British School in The Netherlands (1997), Utrecht City Offices (2014) and the renovation of the Town Hall of Vlaardingen (2013). The design attitude of Postel is a tribute to the unique character of the European City that in his view needs to be modernised constantly, in order to be preserved. Distinctive for his architecture is a great precision of detailing and the sensible joy of making. Hence the innovation in various materials and glass.

The conversion of obsolete buildings in highly sustainable modern offices has been part of his curriculum since long, with examples like the Provincial Offices for the Province of Noord Holland (2013) and Overijssel (2005). Working in the public domain is further extended by Educational Design such as The British School in The Netherlands and cultural projects like the Theatre of Alphen aan den Rijn (2005), Museum Kranenburgh in Bergen (2011).

Everybody is welcome! Lecture will be in English.
Venue: RISEBA Architecture and Media Centre H2O 6, Street Durbes 4, 3rd floor.
Photo: Museum Voorlinden, credit: kraaijvanger . architects.