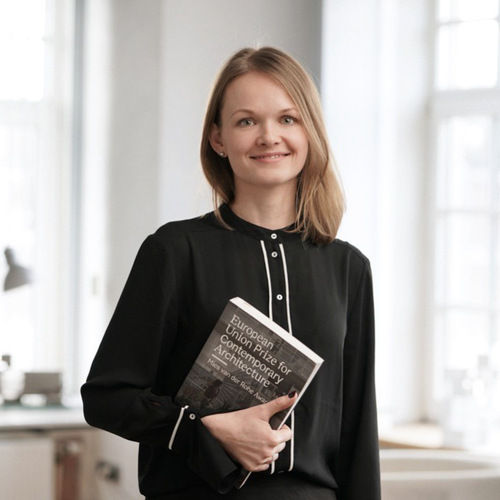 FACULTY OF ARCHITECTURE AND DESIGN IN RISEBA UNIVERSITY
The rich history of Riga of more than 800 years since it was founded has created a multilayered and unique urban and architectural environment. Riga finds itself at a crossroads between West and East, North and South – a perfect place to study and become an architect.
Already for more than 20 years, RISEBA University of Applied Sciences in Riga offers its students contemporary and high-quality education. RISEBA University of Applied Sciences is an interdisciplinary and multicultural private higher educational institution fully accredited by the Ministry of Education and Science of the Republic of Latvia and facilitates the development of creative personalities preparing students and graduates for entrepreneurial careers at the international level.

RISEBA offers a wide range of undergraduate, postgraduate business and creative study programs, as well as Doctoral studies in Business Management. The programs are taught in Latvian, English and Russian languages, both full and part-time. In addition to the business and management programs in the last decade, RISEBA has opened the studies in communications, audiovisual media arts and architecture, thus transforming the institution into the place where "business meets arts". By starting the international study program of ARCHITECTURE in 2011 RISEBA follows its mission to become "the gateway to international careers!" RISEBA wants to make sure that its students are competitive in international markets, are culturally aware, can work in international teams either in their home country or abroad and successfully compete in global markets. RISEBA sees its graduates as potential employers who will contribute to Latvian, European, and global economic growth, are able to work in international companies in Latvia and abroad, are sensitive and tolerant to cross-cultural differences, and are active contributors of multinational teams.
RISEBA University's Faculty of Architecture and Design FAD was established in 2011 and offers architecture studies in international settings in Latvia in two successive cycles – academic Bachelor's Programme in Architecture (3.5 years, 210 ECTS) and the Professional Master's Programme in Architecture (2 years, 120 ECTS). Since its foundation the faculty has combined the best architecture education standards and teaching experience in Europe in pursuit of academic excellence and international recognition. Both programmes are fully accredited by the Ministry of Education and Science of the Republic of Latvia. The Bachelor's Degree of Engineering Sciences in Architecture is the first step in preparing students for further studies in the fields of architecture and urban planning and professional architectural practice.
In 2017 RISEBA University established the 2-year Professional Master's Programme in Architecture; thus, the total length of architecture studies at RISEBA comprises 330 ECTS or 5.5 full-time study years, meeting the general requirements of EU standards for practicing the architectural
profession. The aim of the programmes is to provide students with the theoretical knowledge, practical skills and necessary competences to work in the field of architecture, design and urban planning. During studies students advance their abilities in analytical thinking and problem solving and acquire the research skills to approach design tasks in a variety of contexts and to work out concepts while being socially responsible young professionals.
Since 2022, FAD has become a member of the European Association for Architectural Education EAAE. https://www.eaae.be

The advantages of studying architecture at the RISEBA University of Applied Sciences:
International academic and teaching staff and English speaking study environment;
The possibility to thoroughly master English language both in classes and in the study process;
Equipped design studio and modeling workshop, an open library, computer classrooms and IT labs, authorized Apple Training Centre with the professional and specialized computer programs, a modern sound studio, photo and video studios, Visual Arts studio;
ERASMUS exchange studies abroad in the partner universities for one semester for the best students;
Assured practice placement abroad;
Annual architecture study trip to the European capitals;
The possibility to study foreign languages – Latvian, French, Turkish, Spanish, Russian;
The wide range of the free selection courses; architecture students are invited to compose their curriculum by choosing additional courses also from other creative and business faculties;
Participation in the architecture workshops, student competitions, and summer schools in Latvia and abroad;
Possibilities to participate in the International Students Academic Research and Artistic Creation Conference, publish the writings on the department's website;
Open lecture series by the guest lecturers, architects, designers, and other professionals sharing their exciting projects and inspiring thoughts;
The possibility to get the assurance of the institute for obtaining a study loan.