REINIS SALIŅŠ / BA Thesis / 2015 / Preventive care and wellbeing center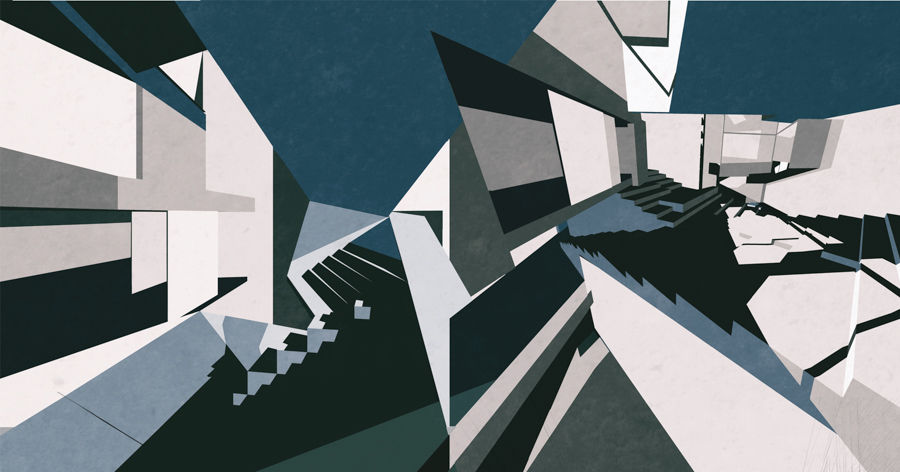 Theoretical part: Cedric Price – design principles and adaptation in contemporary architectural practice / Supervisor: Mg. arh. Oskars Redbergs

Practical part: Preventive care and wellbeing center / Supervisor: Dipl. arh. Andris Rubenis

The research project develops a link to radical ideas for wellness of the mid-20th century and adapts them to the current situation in the early 21st century. Cedric Price, an architect who redefined the purpose of architecture in the 20th century, proposed that, because of the large unemployment after WW II, the role of an architect is to offer new possibilities for society as a whole. He used specific design tools and methods to deliver a socially responsible architecture able to adapt to the needs of that specific moment. The thesis project considers common contemporary problems, the urban lifestyle and the level of information people consume and looks into ways architecture can respond. The Preventive care and wellbeing centre is planned as a day-to-day activity space for city dwellers and focuses on sports activities, recreation and nutrition, the integration of innovation and technology into daily processes, and healthy living. The centre offers alternatives to contemporary medical intervention – it combines facilities for lifelong education and encouraging healthy routines and provides an active and creative environment in one building. The overall goal is to create an intelligent social group inside the city with knowledge and opportunities for healthy living in an urban setting.