KĀRLIS MIČULIS / BA Thesis / 2015 / Public centre in Purvciems, reflecting inhabitants social-functional needs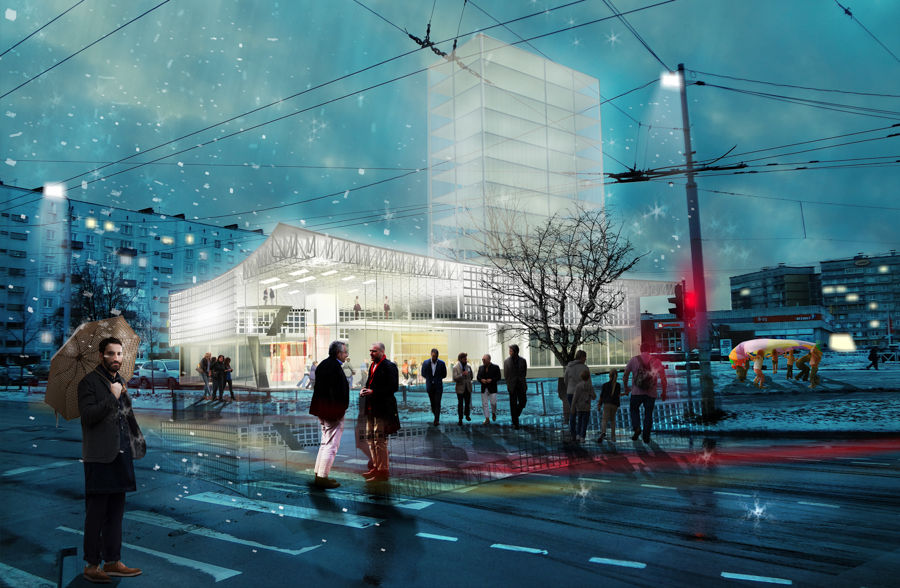 Theoretical part: The role of the social / public centre in the context of the Purvciems Microrayon. Social / public centre as a catalyst for future urban and sociological development / Supervisor: Mg. arh. Artis Zvirgzdiņš

Practical part: Public centre in Purvciems, reflecting inhabitants social-functional needs / Supervisor: Mg. arh. Oskars Redbergs

The thesis project provides research on the shopping centre Minsk as the community centre for the Purvciems neighbourhood. Considering the lack of public functions in Purvciems, the task was to create a local centre – a catalyst for future social changes and urban development that would provide the missing facilities of culture and education along with accessible public space. Historical research shows that Minsk shopping centre has architectural value – it was one of the first self-service grocery stores in Latvia and was built with an exceptional structural solution. In the project the building is restored to its original size from the year 1975. Moreover, the city development plan shows that in the respective area buildings of up to 24 stories are allowed, which was also taken into account while working on the design. Adapting the structural concept to the site parameters makes it easy to respond to the needs of the neighbourhood's social groups and to people's patterns of movement, in such a way creating a principle of free motion in the building and facilitating people's daily movement through it. The public functions are positioned in the most active zones in order to create a sense of involvement among people.