EDGARS ROŽKALNS / BA Thesis / 2015 / Historical Research Centre Daugavgrīva Fortress, Stage 1, Latvia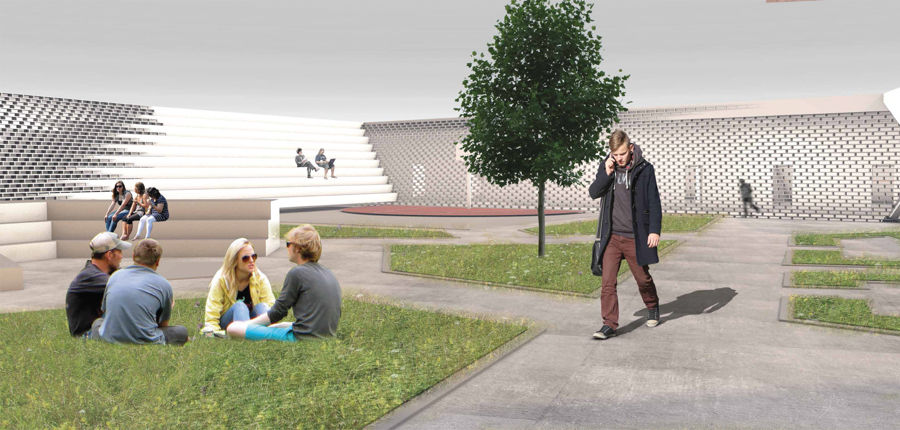 Theoretical part: Functional analysis of museum renovations / Supervisor: Mg. arh. Artis Zvirgzdiņš

Practical part: Historical Research Centre Daugavgrīva Fortress, Stage 1, Latvia / Supervisor: Dipl. arh. Didzis Jaunzems

The first construction works in Daugavgrīva Fortress date back to 1608, when the Swedish army built a temporary fortification for the city's defence. Since the 1990s, when the Russian army left the fortress, it has been used as a military tourism site with no specific plans for further use. The thesis project proposes a plan for the whole territory of the fortress in order to prevent further decay of the area. The design of the building is worked out as the first step in the whole development. The building is located on the north side of the fortress territory in a historical bastion called Sea Star and will accommodate a hostel. To the east of the bastion, the building of the Institute of History is planned. The hostel is designed to evoke the form of a rampart and the atmosphere of the fortress, while in the institute one can find information on historical events in the fortress. During the warm months the main public space will be located within the inner courtyard, bringing functions outside that are normally located indoors. As the site is included in the national heritage list, preservation of the historical substance plays an important role in the new development plan.