AIJA BĒLIŅA / BA Thesis / 2015 / Reconstruction of manufacturing building into Museum of Contemporary Art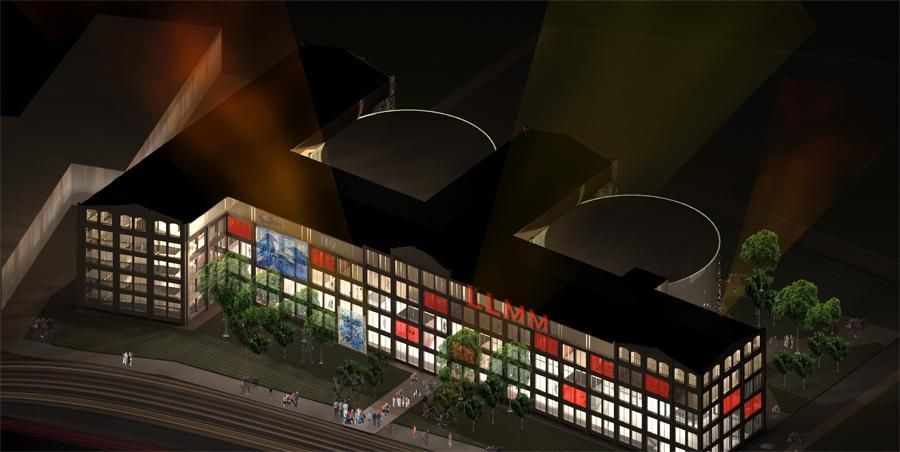 Theoretical part: Factory "Buffalo" manufacturing building as an example of rational movement in a context of industrial architecture in Riga / supervisor Mg. art. Inga Karlštrēma
Practical part: Line of action – from production to exposition. Reconstruction of manufacturing building into Museum of Contemporary Art / supervisor Dipl. arch., lecturer Didzis Jaunzems

The main task of the project is to turn existing manufacturing building into museum of contemporary art. Factory "Buffalo" manufacturing building is located in Riga, Ganibu Dambis 30; built in 1914.The new function is full of innovative and contemporary aspects and ideas. It was important to find a link between historical values and contemporary conditions.
The reconstruction of factory is based on the concept line of action. It is a process from an idea of an art work to an exposition in a museum. To achieve this retail artist studios were designed as an additional program to traditional museum. Implemented "artist boxes" allows museum visitors to see not only exhibited art pieces, but also experience their creation. Open plan is used as an architectural tool that allows visitors to experience different views of art work – framing premises, conservation, even archive objects became a part of museum exposition. To look up to historical architectural values, there are no transformations in original building volume, but two new cylindrical volumes are designed for variable expositions and large scale art works. The new volumes are located in inner courtyard to preserve the original view from the Ganību Dambis.