Welcome to apply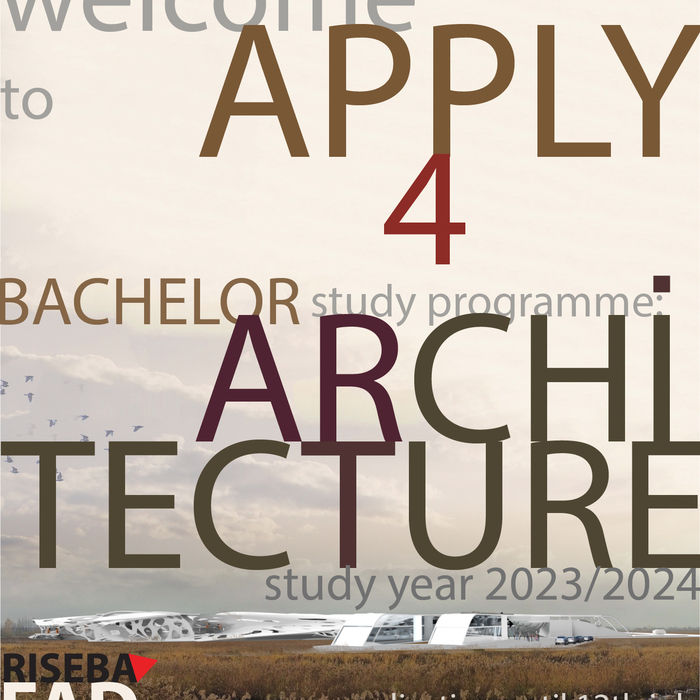 Are you looking for a creative and challenging career in architecture? Do you want to study in a multicultural and interdisciplinary environment? Do you want to learn from the best architects and designers in Latvia and abroad? If your answer is yes, then RISEBA University Faculty of Architecture and Design (FAD) is the right place for you!
RISEBA FAD offers a Bachelor's Programme in Architecture (3.5 years, 210 ECTS) and a Professional Master's Programme in Architecture (2 years, 120 ECTS). Both programmes are fully accredited by the Ministry of Education and Science of the Republic of Latvia and recognised internationally. You will have the opportunity to work on real projects, participate in workshops, competitions and exhibitions, and collaborate with students and professionals from different fields and countries.
Don't miss this chance to apply for the study year 2023/2024! The application deadline is 12th July 2023 and the entrance exams are on 13th and 14th July 2023. Visit our website for more information and apply online today!
RISEBA FAD - where business meets arts and architecture meets design!