2nd year study expedition to Tallinn / 2013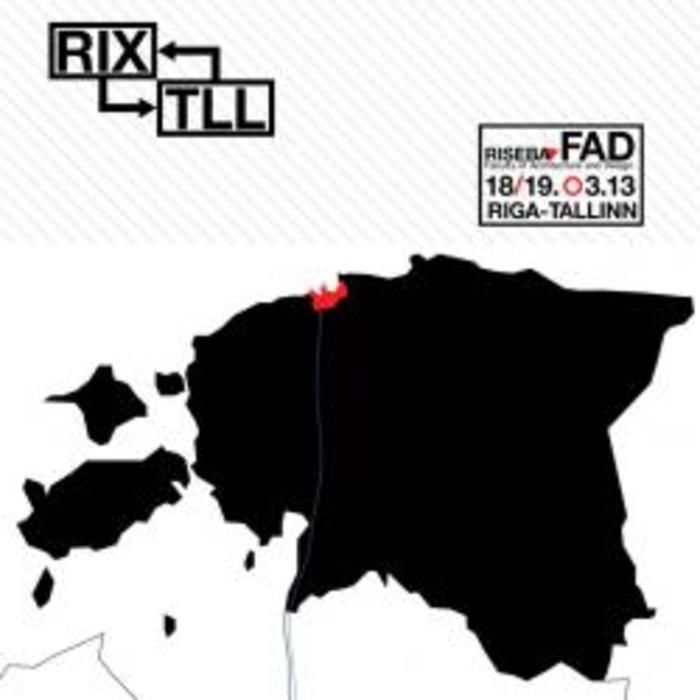 On March 18 and 19, 2013 second year students went on a two day study expedition to the northern Baltic heart – Tallinn. During the last 15 years the Estonian capital has seen a very interesting and exciting turnaround in architecture. In order to approach this semester's task – creation of a public building, students were encouraged to analyse the experience of the neighbouring country.
The first day began with an early rise as the students had to catch a 6 o'clock express bus to Estonia with the first stop in Pärnu. While in Pärnu, students visited one of the finest examples of Soviet modernist housing projects that was dedicated to the collective farming (kolkhoz) units – Pärnu KEK, as well as recently built public buildings - Pärnu Central Library, Concert Hall, Sports Hall and city's public square were visited with guided tours by the representatives of the facilities.
Students then went further to Tallinn with main tours in mind. In Tallinn students firstly explored the in-progress development phenomenon in Baltics – Rottermann Quarter, where most of Estonian new generation architectural talents have expressed themselves through architecture, and its nearby surroundings in the Tallinn city center. Afterwards, the group went to the Estonian Academy of Arts Department of Architecture and Design where they met school's representatives and students for a discussion of working methods and a lecture on "Participation as Crossbench Practice" at Kumu Art Museum.
On the second day, students visited the Estonian Architecture Museum and had a tour around Tallinn University Silva, Astra and a guided tour around Nova building, also known as Baltic Film and Media school (SALTO Architects). Devoting this day more to architecture office visits, group also visited offices of b210 and KOKO Architects – offices that mark the new Estonian architecture movement. A Representative from KOKO Architects provided a guided tour through their office building - Fahle building, Gym of Tallinn English College, Estonian Maritime Museum and a small bus tour through Tallinn.