SLICE OF ARCHITECTURE: RAMON CORDOVA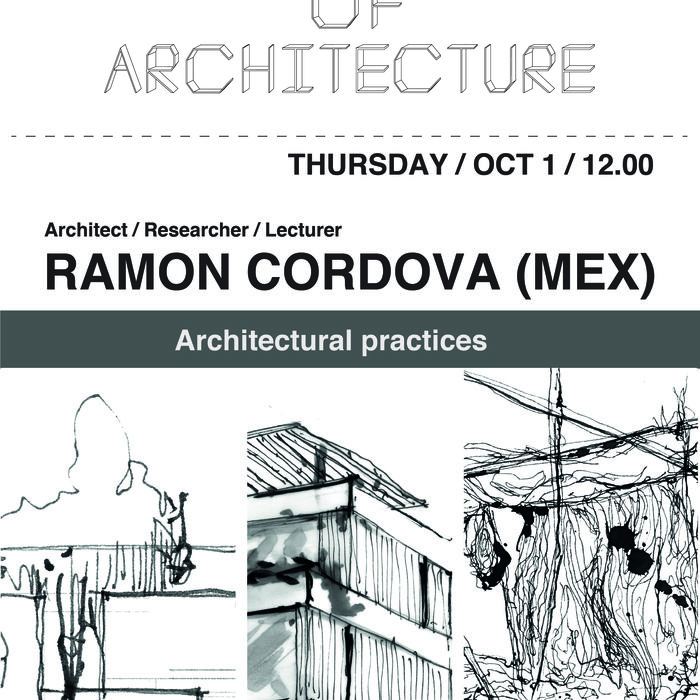 On 1st of October there will be next Slice Of Archietcture lecture given by Ramon Cordova (MEX), architect, lecturer and researcher. Ramon will talk about his working experience in Mexico and different approaches which are used in the work process.
Lecture will start at 12.00, 3rd year studio.
Welcome any architecture student, enthusiast or friend!