SLICE OF ARCHITECTURE open lectures at FAD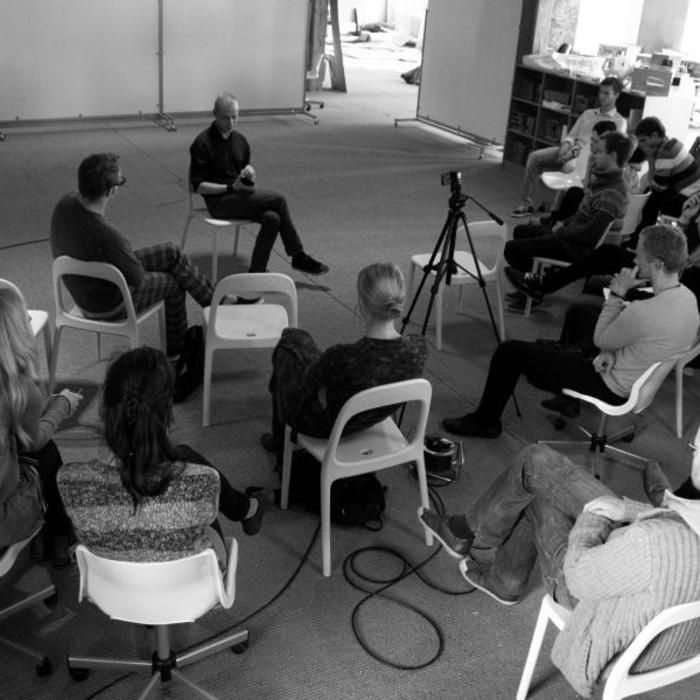 Starting from September 24, RISEBA SO FAD* launches cycle of open public lectures - SLICE OF ARCHITECTURE. Each week different architects and theorists will discuss and tell about the architecture, design practices, study experience in Latvia and abroad, architectural theory and philosophy.
24.09. Didzis Jaunzems
01.10. Matīss Groskaufmanis
08.10. Vents Vīnbergs
15.10. Liene Griezīte, Arhitektes Lienes Griezītes studija
22.10. Mārtiņš Ošāns, MARK
29.10. Uldis Lukševics, NRJA
05.11. Manten Devriendt, SAMPLING
12.11. Jānis Taurens, Dr. Phil., LMA asoc. prof. (13:30)
19.11. Zaiga Gaile, Zaigas Gailes birojs - CANCELED!!!
26.11. Zane Tetere, OpenAD
03.12. Māra Ābele, Jaunromāns un Ābele
10.12. Sintija Vaivade, Arhitektes Sintijas Vaivades birojs
Lectures (approximately up to 1 h) will be held every Monday, Architecture and Media Centre H2O 6, Street Ūdens 6, 3rd floor at 12.00 (some lectures at 13:30). Everybody is invited! Take a slice of pizza with you!
* SO FAD – Student Organization Faculty of Architecture and Design