Slice of Architecture: architect and printmaker Gosia Olchowska / Feb 24, 2017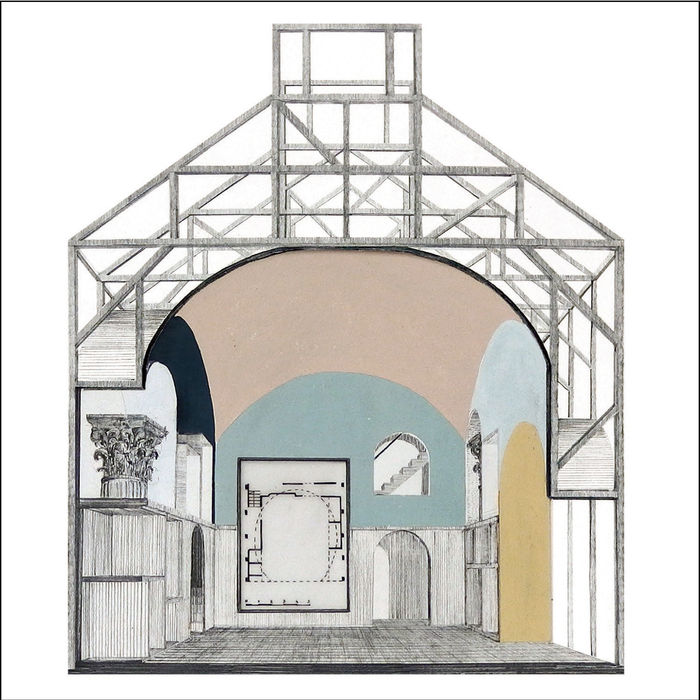 Gosia Olchowska is an architect and a printmaker living and working in Antwerp, Belgium. She studied architecture first at TU Wroclaw (PL), Lincoln Univeristy (UK) and at Delft University of Technology where she graduated. Since 2008 she is working as an architect in Belgium first for de Vylder Vinck Tailieu (Gent), later in Bovenbouw architecture (Antwerp).

In 2009 she started printmaking at Academy of Arts in Gent. Since then, she took part in several competitions, winning 1st price at art contest Arnoevoo Prijs, Bredene (2011) and 1st price at Dexia Art Prijs Brussel (2011). She has also participated in the various group exhibitions in Belgium and in the Netherlands. In 2013, she was invited by De Smet Vermuelen architects to create an art integration for their nursery project in Antwerp.
Since 2016 she is an assistant at Gent University of Technology and KU Leuven.

Gosia's architectural work derives from her interest in the architectural representations: drawings, models and collages. In her artwork she is using printmaking as a medium to depict architecture and the cityscapes.

Lecture will be in English. Location: RISEBA Architecture and Media Centre H2O 6, Street Durbes 4, 3rd floor.