The traveling exhibition "The Power of Detail"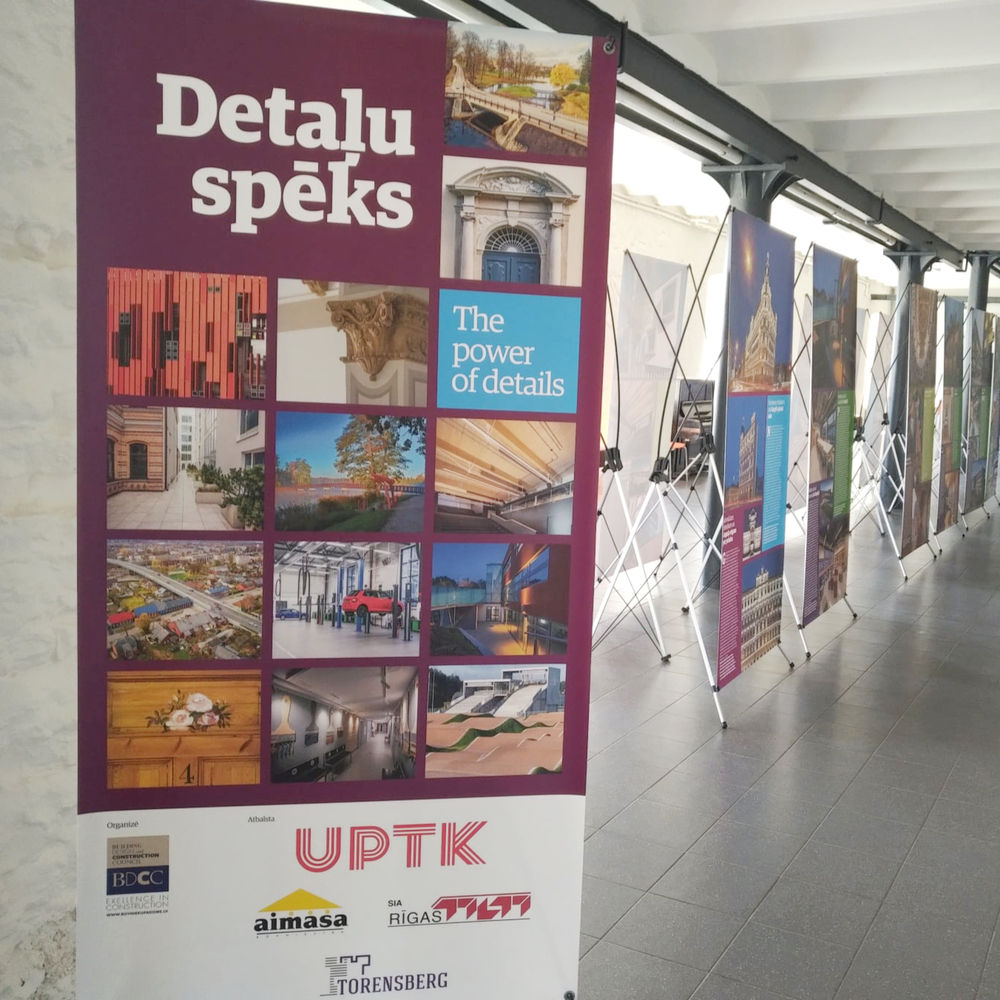 We invite you to get to know the most interesting of what is in architecture and construction in Latvia – first at the exhibition, but then there is an opportunity to see objects in person, planning your holiday routes.
The exhibition, designed at an artistically high level, travels around Latvia for 12 months.
Photos of large-format objects and their details are supplemented with stories in Latvian and English telling about 16 different buildings, engineering structures, restoration objects, and improvements, all of which are worthy of a sample due to the high quality, functional and creative level of the performance. Several objects have won prizes in the largest construction competition Latvian construction annual award.
Look for more information on www.buvniekupadome.lv