Myth. Contemporary cavern: art object in the H2O 6 frontyard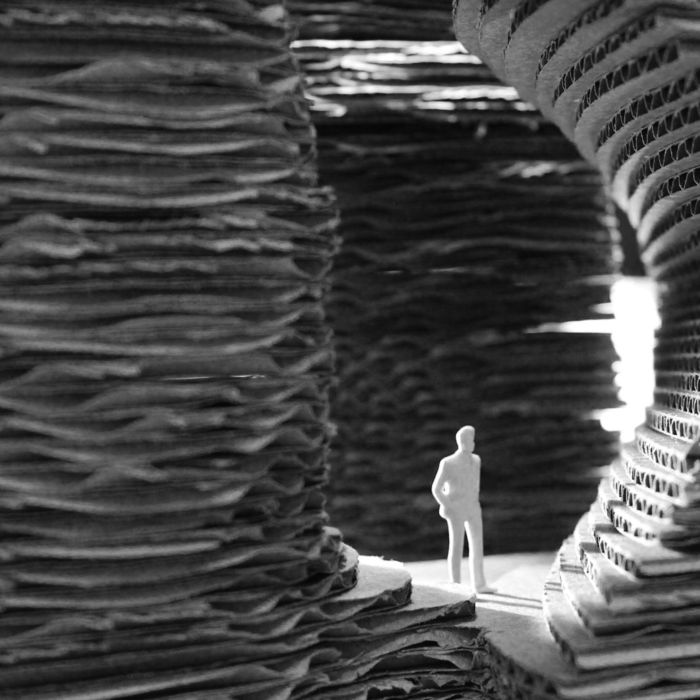 Fifteen 1st-year architecture students from RISEBA University Faculty of Architecture and Design (FAD) team up with the artists Julien Morel (FR), Māris Grosbahs (LV) and architects Didzis Jaunzems, Dina Suhanova (LV) to place an art installation in the front yard of RISEBA Architecture and Media centre H2O 6 - the post-industrial site of former A. Hoflinger pulp and cardboard factory, known also as the showroom of Grīvas mēbeles. The conceptual backbone of the art object is the allegory and interpretation of the Plato's cavern. The visitors will discover the cavern becoming the modern "paleo-archaeologists" and experience fantastic show created by light, projections and shadows what will reveal contemporary myths.
The installation will be a part of Staro Rīga 2016 festival events and program taking place across Riga from Nov 17 until 20. Opening: Thursday, Nov 17, 19.00 / Str. Durbes 4.

Project implemented by RISEBA University Faculty of Architecture and Design in collaboration with DIC (Design Information Centre).
Project sponsor: The French Institute of Saint-Etienne and Riga, RISEBA University, La Fabrique, Regione Rhone - Alpes Auvergne.
Project partners: RISEBA University in collaboration with DIC.