Jury of the Architectural Design II (3rd year) / 2013/2014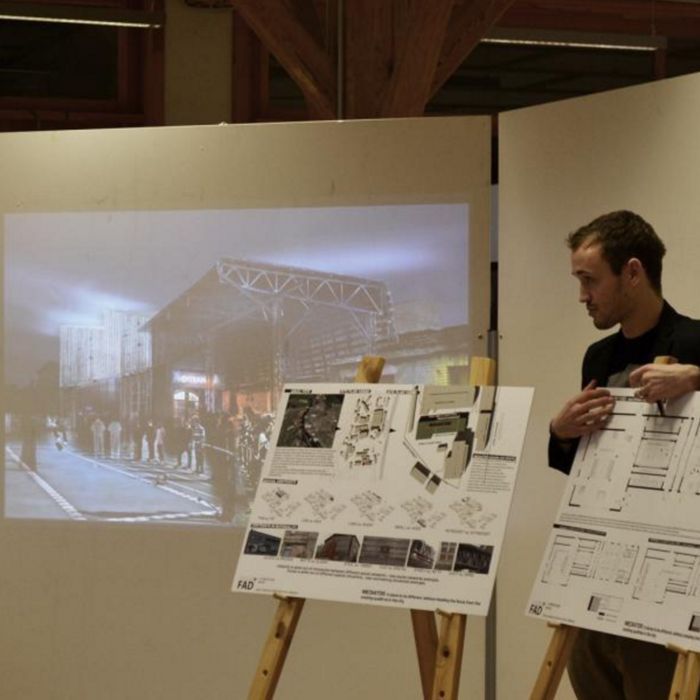 The semester focus for third year Architectural Design II students was on investigating and dealing with the terra incognita of architecture and urban design: those unprecedented spaces that emerge as a result of contemporary urbanization; spaces that have evolved over and above the awareness of - and control by – architects and urban designers; spaces that fundamentally differ from the classical European city Riga originated from. Students developed an architecture project from the outside: subject to their own analysis and interpretation, students defined their own site and own building to reconstruct with their individual program.
The students worked on a Bottom Up strategy during the semester, including existing qualities and characterisitcs of the area as well as wishes of inhabitants of the neighbourhood by interviewing them. The projects dealt specifically with the territory Zunda, offering various masterplan solutions for the site, different strategies to develop the area and different program for a specific building they had chosen based on their analysis.
The guests, property developer Harijs Rozenšteins, architect Cynthia Markhoff, architect Jeannette Riedel, architect Geo Reisinger, urbanist Jonas Büchel, artist Kaspars Lielgalvis and Architecture programme director Oskars Redbergs, alongside with AD II studio leader Janin Walter, tutors Pēteris Bajārs and Andris Rubenis were taking part in the projects' jury.