First one-day workshop and design hackathon DesignSmash in RIGA is completed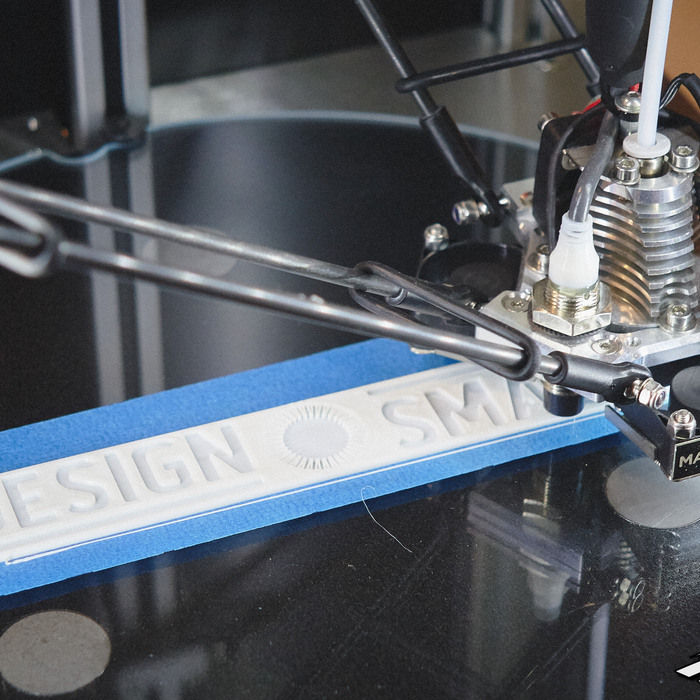 First DesignSmash RIGA contest organized by RISEBA University Faculty of Architecture and Design in cooperation with DesignSmash and Massportal is just over. Teams of 11 designers came together and worked on the design prototypes using 3D modelling software and 3D printers provided by MassPortal. The event challanged the designers to come up with the ready design prototype just in one day.

Workshop started in the morning with an on-the-spot brief and concluded with the presentation of the working prototypes that significantly increase or even change the functionality and use of the selected everyday product found on designers desks. In the end of the presentations and also during the work process all teams received valuable feedback from invited guests - Aldis Circenis (designer and architect, RedDot award winner), Enlai Hooi (designer), Jānis Dripe (RISEBA FAD), Didzis Jaunzems (architect) and Juris Kļava (Head of Product Development at Mass Portal). DesignSmash winner usually is selected by the guests and the crowd. Congratulations to the winning team of DesignSmash Riga contest - RISEBA FAD architecture students Arta Lāce and Helēna Laura Bindemane. The designers will eventually solve the issue of tangled wires and cables in everyones pockets and bags.

Earlier in the week before the contest DesignSmash RIGA participants attended introduction lecture at MassPortal showroom to find out how to deal with the FDM technology printers. The DesignSmash event offers the designer exposure and the chance to learn, produce, collaborate and mingle with others. While the design objects in such events are not always fully refined after the workshop, the presentation, release and publishing of the design allows it to get comments, be modified, elaborated and evolve.

Special thanks to MassPortal and especially Jānis Grīnhofs for the collaboration! Thanks Enlai Hooi for inspiration and concept.

#designsmashriga
Photo: Kostas Margiavicius. More here.