FAD students take part in the International Students Research and Artistic Creation Conference "Changing World – in Search for New Solutions – 2017"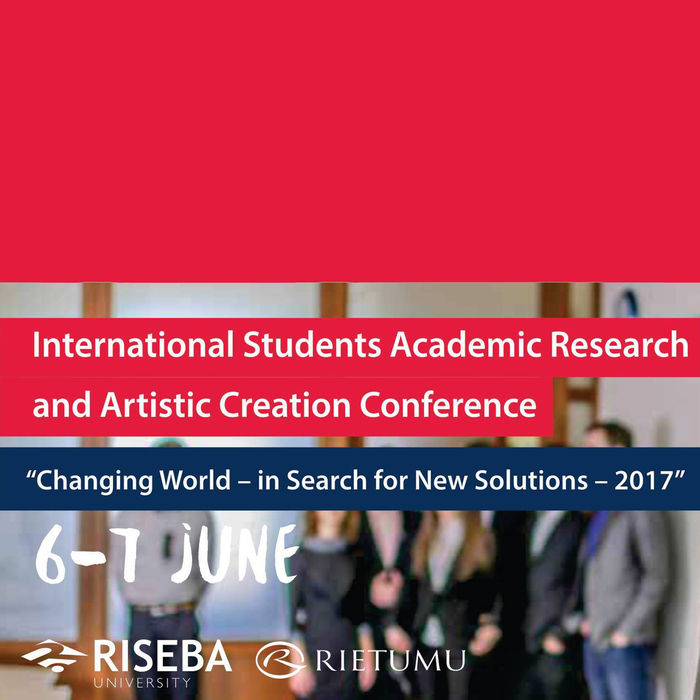 Šī gada 7. jūnijā noslēdzās RISEBA un AS "Rietumu Banka" studentu zinātniskā un māksliniecisko jaunrades darbu konference "Mainīgā pasaule – jaunu risinājumu meklējumos – 2017", kurā divas dienas četru sekciju ietvaros savus zinātniskos ziņojumus prezentēja un ar radošajiem darbiem iepazīstināja vairāk nekā 60 studenti un skolēni.

Atzinības rakstus sekcijā "Biznesa psiholoģija un cilvēkresursu vadība" ieguva šī gada Arhitektūras bakalaura programmas absolventi Ervīns Gorelovs ar pētījumu "Satelītpilsētu modeļa piemērojamība esošajā Rēzeknes un apkārtnes pilsētu tīklā kā ilgtspējīgs risinājums Latgales centrālā reģiona attīstībai" un Mārtiņš Māls par darbu "Design Approaches and Principles for Austism Spectrum Disorder". Atzinību sekcijā "Reklāma vakar, šodien rīt" ieguva arī absolvente Aļona Purvlīce ar bakalaura darbā izstrādāto pētījumu "Contemporary Tendencies of the Development of Circus Architecture. Riga Circus".

Vairāk par konferences rezultātiem un foto šeit.