Final 1st year Basics of Design presentation of fall semester - DONE!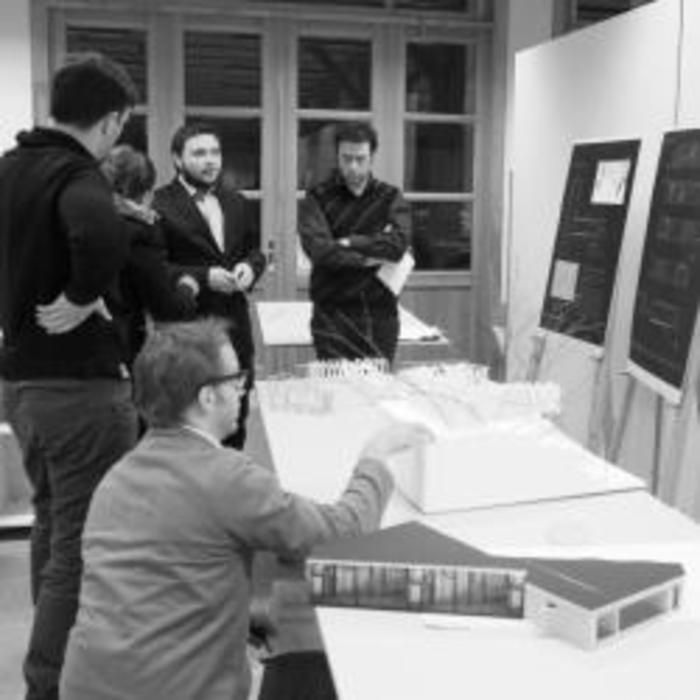 Dina Suhanova / tutor at the Basics of Design Studio I
1st year students succesfuly passed their final presentation of Basics of Design on Dec 17. The task was to choose an artwork from 12 pieces catalogue and to create a pavilion for this particular artwork and a person who is living with it. In the project they had to consider scenographic qualities how to display the artwork, how to protect it from extreme climate conditions and the optimal light conditions, keep in mind the distance from where to look at the artwork, think about the colors, texture and materials of the pavilion and also provide a living space for a caretaker. For just a month they were working on assignment to design a pavilion in Arkādija park. Along the studio supervisors Bert Gellynck, Manten Devriendt, Arnis Dimiņš, Dina Suhanova and programme director Oskars Redbergs in the presentation students also were facing and answering questions of guest jury members - architect Didzis Jaunzems, architecture theorist Alexander Rappaport and architect Cynthia Markhoff.