FAD students take part in the "Mission: Gauja" of Augmented Urbans project in Cēsis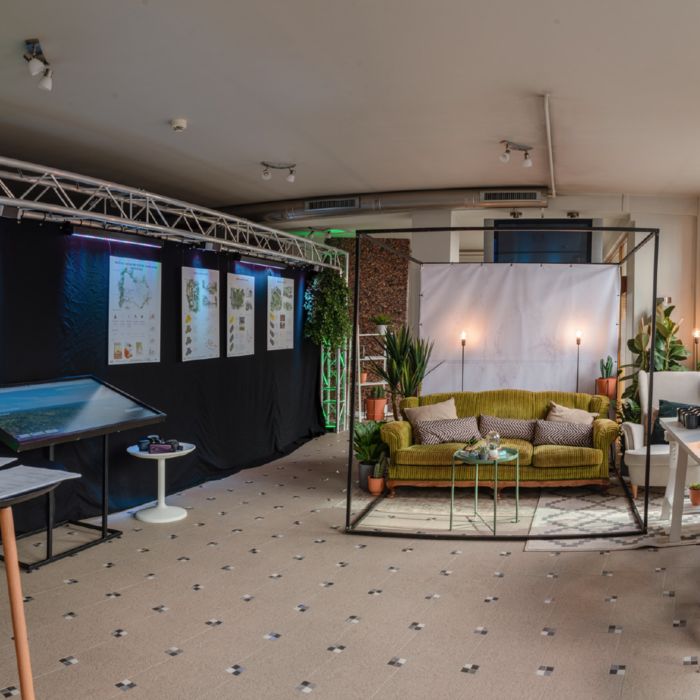 In organising the temporary office "Mission: Gauja" within the project AUGMENTED URBANS, the municipality of Cēsis had the possibility to test a pattern of population involvement allowing everyone to visit the temporary office at a convenient time – both daily and during the events. In two weeks time thereby they managed to involve the widest and more diverse community and variety of interests.

Office visitors had the opportunity to leave their ideas and suggestions on the development of Gauja site in the digital storage and try virtual reality glasses. During the second week of the office, citizens were introduced with the plans of the municipality, which will be implemented in the coming years in the neighborhoods of Cīrulīši and Gaujaslīči. It is already known that in the Cīrulīši municipality plans to build a Space Research Centre, which could attract around 100,000 visitors a year in the future. Investors in the hotel business and the local government are very much looking for these tourist flows. Further cooperation options are also examined by Žagarkalns and Ozolkalns ski resorts. The residents raised questions of interest about the various buildings in the areas of the Cīrulīši and Gaujaslīči, as well as about proposals for improving natural paths.
RISEBA architecture students Zanda Bojāre and Anete Biņķe participated in the events on September 20, 2019 by presenting their ideas of the development opportunities, scenarios and potential of developing the city of Cēsis as a resort. The task of the studio (Architecture design IV, tutors V. Celmiņš, I. Paklone) project was to analyse what could be maintained in Gaujaslīči and Cīrulīši, also, how to attract more tourists, and how Cēsis could achieve resort status with the particular design scenarios.