BLOG: Study trip to Italy for 3rd-year architecture students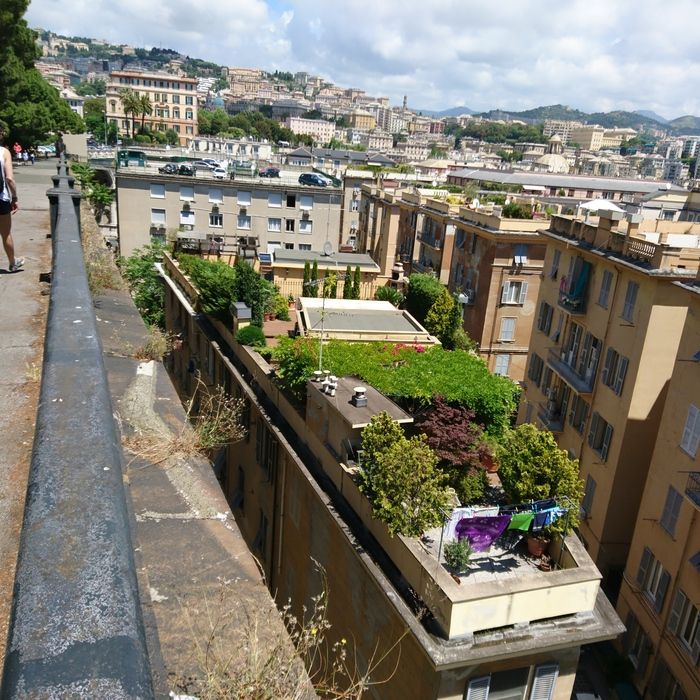 Ranay Utkelbayeva / 3rd-year student

In June, 2017 the destination of the study trip for the 3rd year was a country with rich history behind – Italy. During the tour we visited several cities: Milan, Genova, Bologna and Rome. The trip was followed by RISEBA FAD tutors: Viesturs Celmins (LV) and Thomas Stellmach (DE). Taking into account, the studio task for the last semester on Education / Knowledge mile – the main research topic in Italy was University campuses. The group visited several of them: Milan Polytechnic University, IULM University of Milan, University of Bologna and University Cattolica Luteran University of Rome. Moreover, there was a chance to present the semester group work in Milan University. Another opportunity was to visit IULM University of Milan, where the great tour over the campus was organised. There was also a chance to have a look into the studio spaces for design students and ask questions to the head of the Design Department.

Besides the topic on the campuses, there was a great interest also in the historical architecture and values. The cities visited were rich by the historical places and layers, giving a chance to get the feeling of the ancient times. When visiting Rome, students found out more about Vatican, Coliseum and Forum Romanum – the objects studied also in the precedents' research phase for the publication "Knowledge Mile".

Since all the participants of the tour got many impressions while visiting Italy, it was a great choice to go to Italy as our last study trip before the final step of our bachelor education. The 3rd-year students thank the RISEBA University for the great chance and opportunity to carry out the memorable journey and indispensable experience. Our gratitude goes also to the tutors, who provided great tour as the closure of the 2016/2017 study year.