Berlin study tour for FAD students #fadberlin2016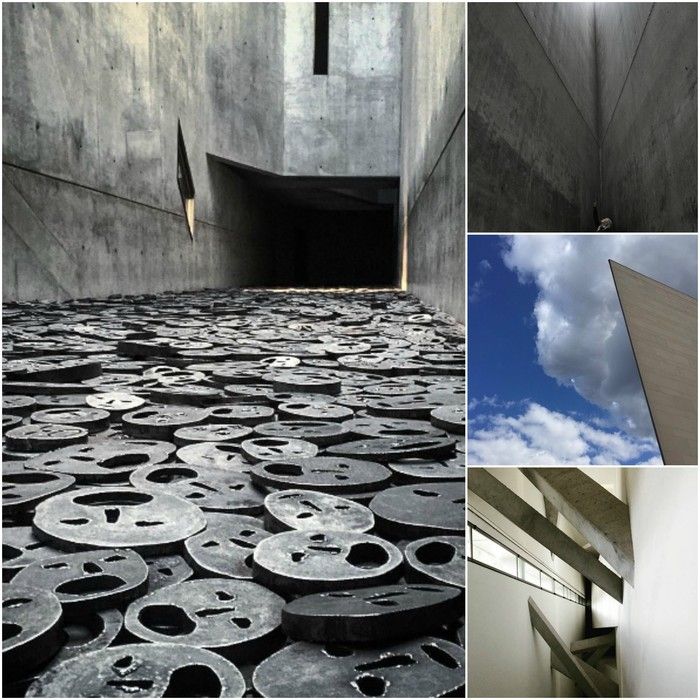 Pāvels Osipovs / BA Arch I year student / 2015/2016
As a starting point of investigation and perception of the architectural context of Berlin, students visited the Senate Department for Urban Development and the Environment to have a closer look to the city through the scale model of Berlin and to receive an introduction lecture by Christian Hajer on history of urban development.
The tour continued with numerous excursions accompanied with lectures to help the students to unveil historical and architecture development layers in order to obtain basic knowledge about the architectural complexity and diversity of the architectural context of Berlin. Those included visits to the Neues Museum, the Bauhaus Archive Museum, the Museum for Architectural Drawing, the Jewish Museum, Berlin Philharmonie and the tour to abandoned underground subway station in Moritzplatz and Tempelhof airfield.
One of the most inspirational parts of Berlin study tour was an opportunity to visit noted architecture offices - in this case offices of D. Chipperfield and J. Mayer H., where brief introductions were held to present their everyday office activities and to explain the designing process and visions from the past and the on-going projects. Students were also invited to visit Technische Universität Berlin to oversee the ongoing study process, model making facilities and to interact with colleagues. The week long journey provided students with the opportunity not only to experience spatial appearance of the architectural objects, but also to explore the context of the site, while visiting key objects of modern and contemporary architecture examples of Berlin, such as The Dutch Embassy by OMA, Museum for Architectural Drawing by SPEECH, Unité d'Habitation by Le Corbusier and Hansaviertel Interbau housing estate project with buildings by architects Alvar Aalto, Oscar Niemeyer, Walter Gropius and others.
Apart from walks students had a day-long bike tour that helped to be more mobile and to experience city's bike friendly environment. On first day students participated in the boat cruise along the river Spree and canals, which was useful to overlook the city's architecture from the different angle or perspective, passing various contemporary architecture examples such as the Nhow Hotel Berlin by NPS Tchoban Voss, complex of government buildings by Stephan Braunfels, as well as a great example of urban renewal - Radialsystem V.
During this very intense and busy week in Berlin, fulfilled with various events and long walks through the city, students have experienced spatial appearance of various architectural objects and learned how the historical background have impacted architecture development of Berlin, making it a complex and diverse urban system. The tour was truly inspiring experience and will certainly help with further study process.
More photos on instagram: #fadberlin2016