1st year study trip to Copenhagen / 2013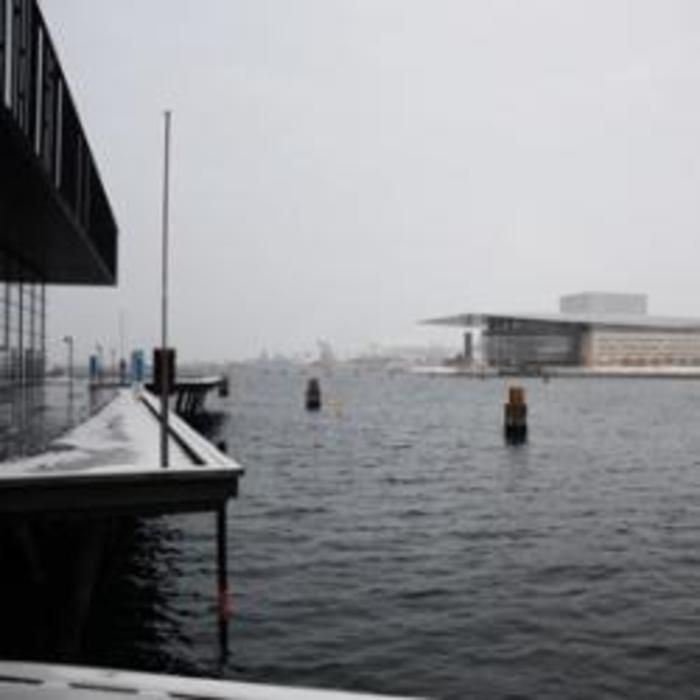 Dina Suhanova / tutor at the Basics of Design studio II
From 11 till 15 February first year students got "warmed up" for their second semester with a study trip to the Nordic architecture capital - Copenhagen. The study trip is part of study practice what includes a preparatory research, visit and analysis of architectural objects, a final report and presentation. The first day in Copenhagen started at Royal Danish academy of Fine Arts, School of Architecture with an introduction lecture, exhibition and visit of facilities. The rest of the day students explored the historical objects of Copenhagen and main landmark architecture along waterside in the central part of a city - Royal Opera house, Royal library extension Black diamond, Royal Playhouse.
On the second day the group had a visit in DIS (Danish Institute for Study Abroad) and lecture "New Nordic Architecture" held by architect and professor Kelly Nelson. Rest of the day was devoted new development areas - cultural, educational and residential functions. As biking is an important part of transportation infrastructure in Copenhagen students were experiencing the development of Orestad district by bicycle. The tour included visit of new housing by Bjarke Ingels Group, PLOT (VM house, Mountain, 8House) and guided tour in DR Concert hall by French architect Jean Nouvel. The day came to conclusion in Danish Architecture centre with an exhibition "In Dialogue with the World".
A third day the group started with a visit in an architecture office Vilhelm Lauritzen Arkitekter which is one of most experienced and oldest still active Danish architecture companies founded by modernist architect Vilhelm Lauritzen. Afterwards students had a guided tour in recently finished prize winner Nordwest cultural centre in Bispebjerg led by architect Thomas Krarup from COBE. Continuing the topic about recognizable Danish arhitects, students visited Arne Jacobsen housing in Klampenborg and foyer of National Bank of Denmark. The study trip finished in Ordrupgaard museum which is a neo-classical building from the beginning of 20th century with a significant extension by architect Zaha Hadid built in 2005.
Responsible tutors: Dina Suhanova, Manten Devriendt. Special thanks to Oskars Redbergs for DIS and Vilhelm Lauritzen Arkitekter office visit.